ProjectKingRansom
Project AF58-3 , AST #4 was activated on 01 October 1963. AST #4 (Aerial Survey Team #4) is part of MATS / APCS / 1370th PMW
This project was created by the MATS, APCS in order to photograph and map the entire Empire of Ethiopia. The task was done by three RC-130A from 1370th PMW, Aerial Survey Team No.4.
For an excellant review of the work done by the 1370 PMW and AST #4, please visit : www.1370th.org

(there is a remarkable photograph on the AST4-webpage taken from the rear of a RC-130A flying over HIRAN site #21, please compare this picture with those presented elsewhere on this website ; or click here)

The DET.Prov.1, AARC , equipped with three HH-43B was tasked with the construction and support of all the HIRAN Sites located at mountain tops all over Ethiopia . The Huskie, being famous for it's high-altitude performances, got this task in favour of the newly received CH-3C.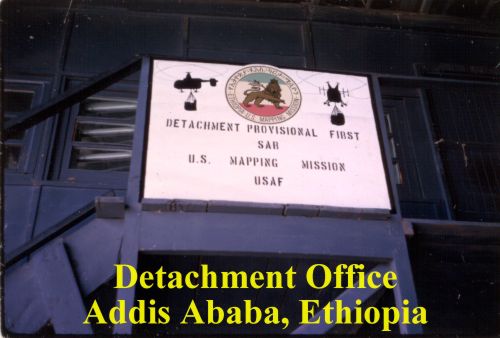 Photo by Mr. Neil McCutchan.
For several HIRAN Sites and other locations in Ethiopia I have received photographic evidence from the men who did the job. Sometimes under very minor conditions, but still they had the historical importance in mind to make these photographs. I like to thank them very much for being able to use these unique pictures.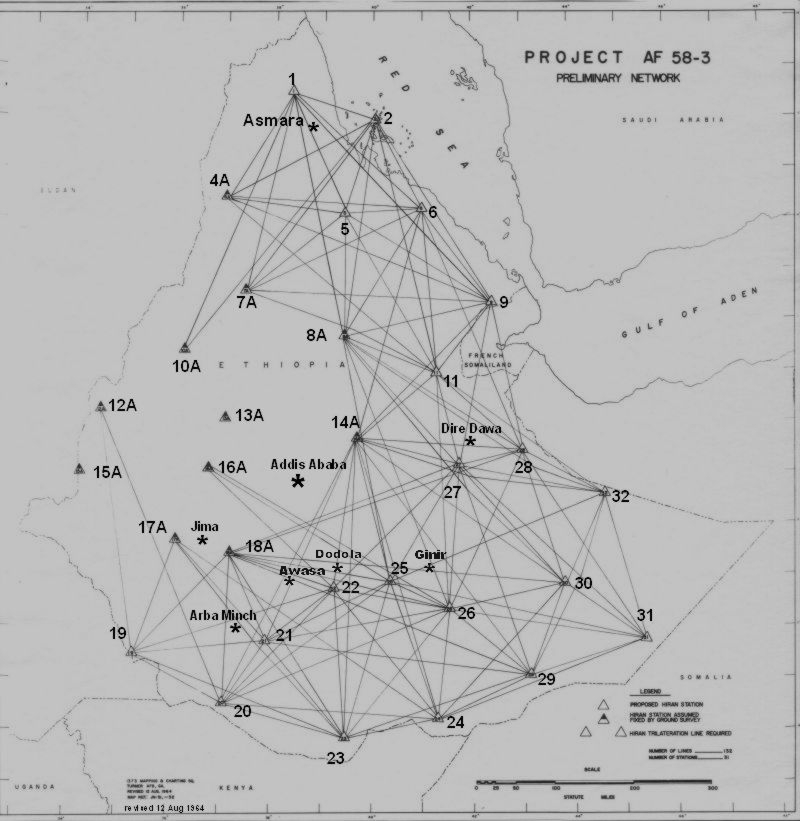 So far there are pages for :
Site # 27 and
for Awasa,
for Dodola
for Ginir
And what about these pictures ?
last updated 02/05/2016