Classic Rotors
Classic Rotors , Ramona ,CA
Classic Rotors (The Rare and Vintage Rotorcraft Museum, Ramona, CA) stated in it's 29 June 2002 news bulletin : "With the support of Hawkins & Powers Aviation in Greybull, Wyoming, Classic Rotors has acquired three H-43 helicopters. Two of these were in wrecks and will be used for parts to rebuild the third one to flying condition. www.rotors.org/news.htm
Mr. Mark DiCiero founded Classic Rotors in 1992. With the support of many volunteers and donations, Classic Rotors now has over 45 rotorcraft and attends more than a dozen air shows per year.

Sid Nanson visited Ramona, CA in June 2003 and confirmed the identity of the three airframes as follows :
HH-43A 58-1823 , in original USAF grey color (formerly registered as N2843J),
HH-43A 58-1840 , in original USAF grey color (formerly registered as N2856J),
UH-43C 146320 , in original US Navy colors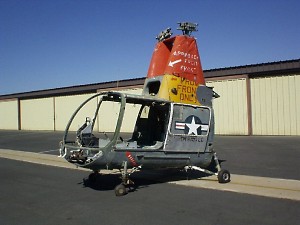 HUK 146320 at Ramona, CA during 2002 (via Steve Mock)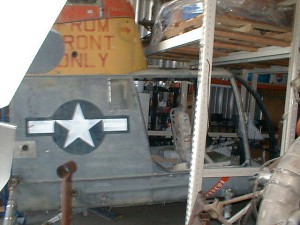 HUK 146320 at Ramona, CA during June 2003 (credit Sid Nanson)
UH-43C (HUK-1) 146320 will be restored by Classic Rotors .
The airframe of 58-1823 was eventually scrapped in California after stripping of useful parts and the airframe of 58-1840 was sitting on its "back" at Ramona, CA (June 2003) .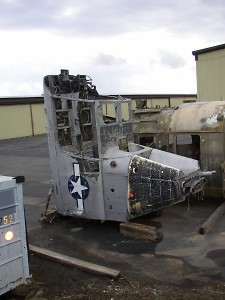 On 26 October 2004 this picture was taken at Ramona, CA ; various parts were marked as "58-1840" (collection Jerry VanGrunsven)
On 02 December 2005 a fourth Huskie , N2856J (mainly based on HUK 146321) arrived at Ramona, CA after Classic Rotors purchased it in a sale held earlier that year.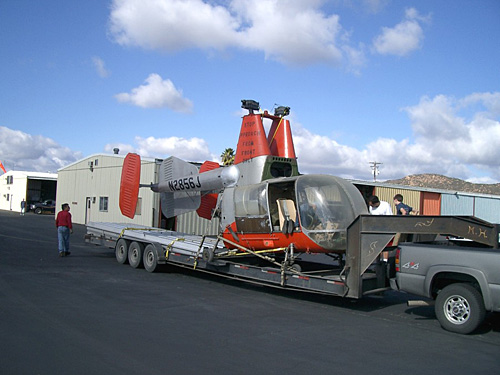 N2856J after arrival from Greybull, WY , seen here at Ramona, CA the next morning 03Dec 2005 , photo by T. Robinson
The following pictures of N2856J were taken by Jerry VanGrunsven during his visit to the Museum hangar at Ramona, CA on 14 January 2007: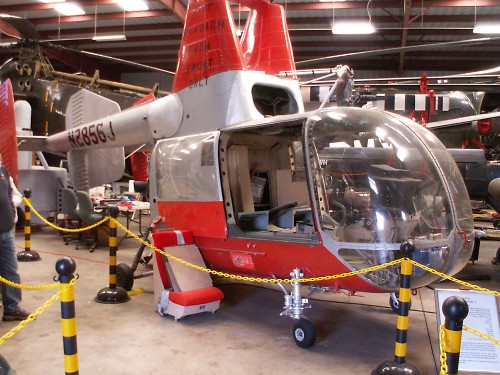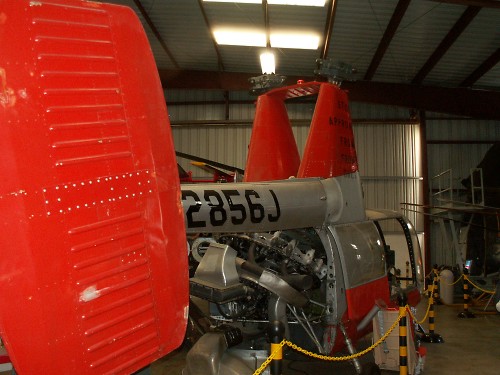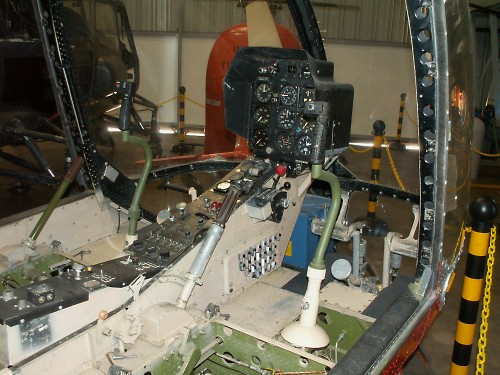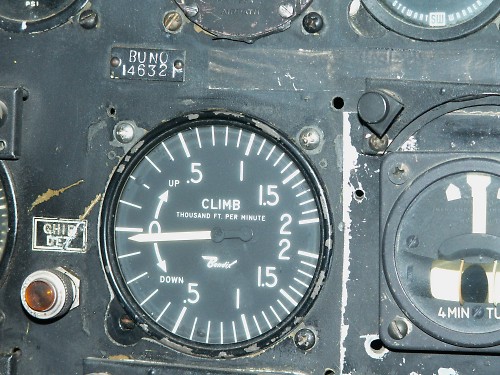 Note the "BuNo 146321" plate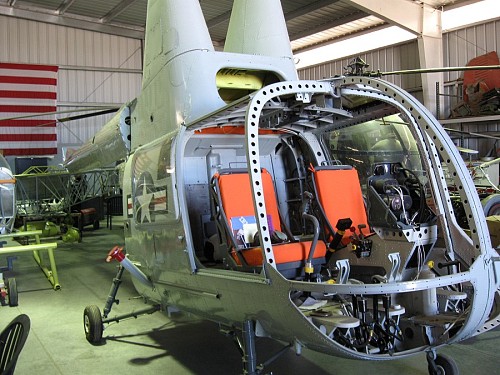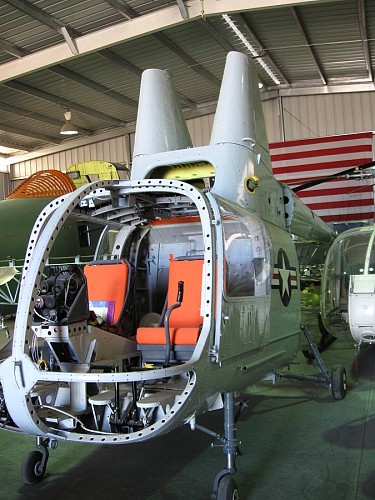 These pictures of HUK 146320 (yet without civil registration) were taken by Jerry VanGrunsven during his visit to the Classic Rotors Museum facility at Adelanto, CA on 02 February 2009

last update : 12/07/2016