HIRANsite27
The following photos were taken by Mr. John Christianson. I like to thank him very much for these unique pictures.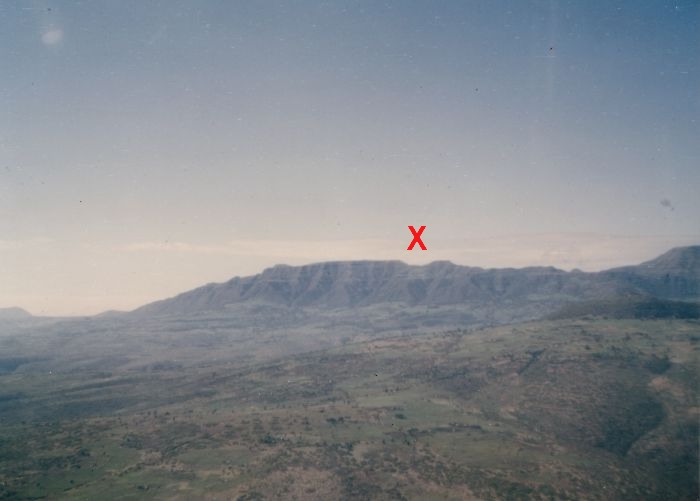 Site #27 is one of the little peeks in the distant.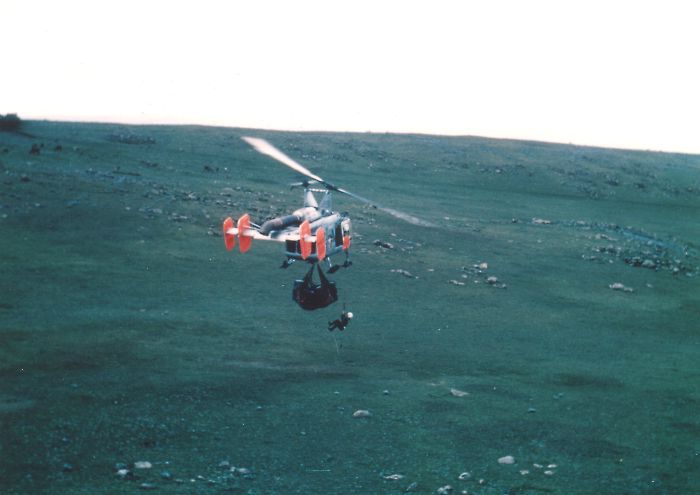 Taking this site down, last pieces of equipment and supplies and the last man !
HH-43B 24535 of Det.Prov.1 , AARC
Mr. Christianson recalls :
"We worked this site out of Dira Dawa, staying in a hotel in downtown Dira Dawa. As we flew from Addis Ababa to Dira Dawa, we had a fuel cache (50 gal fuel barrels) located at Awash Station. We stopped there both directions, had the local natives roll the fuel barrels to the two helicopters, and then pumped it in. After they were empty, we gave the barrels to the locals for their efforts".
last updated 02/04/2016