H43B-581853
Museum of Aviation , Robins AFB, Warner Robins, GA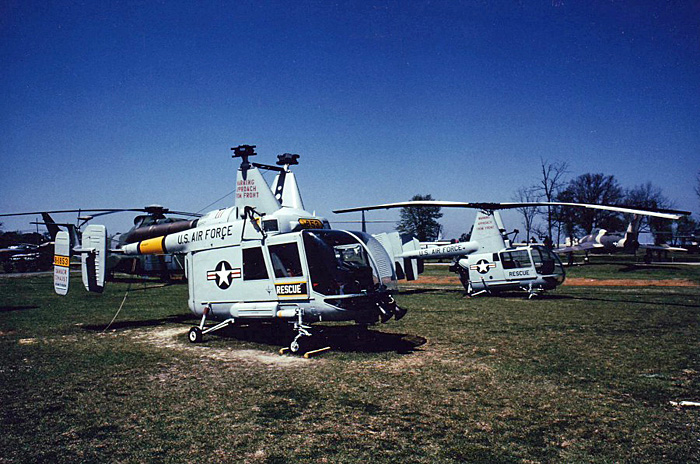 "8-1853" on outside display, together with HH-43A 81833 , photo ca. 1988, credit Kenneth D. Wilson, via W. Mutza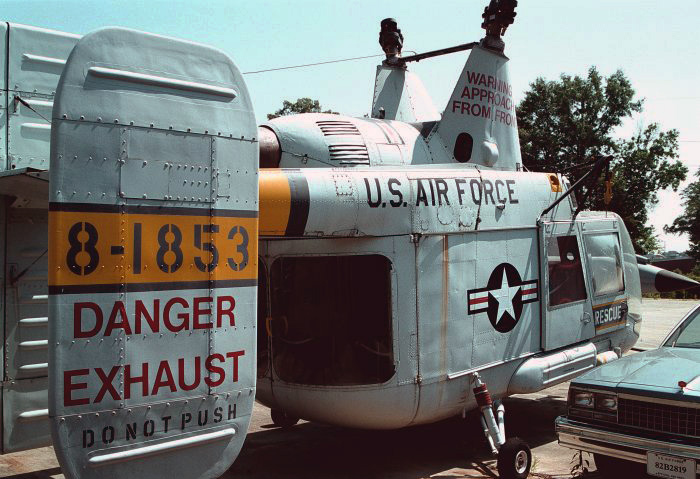 Warner-Robins AFB, GA Museum (depot) , 18 May 2001 (photo by Johan Ragay)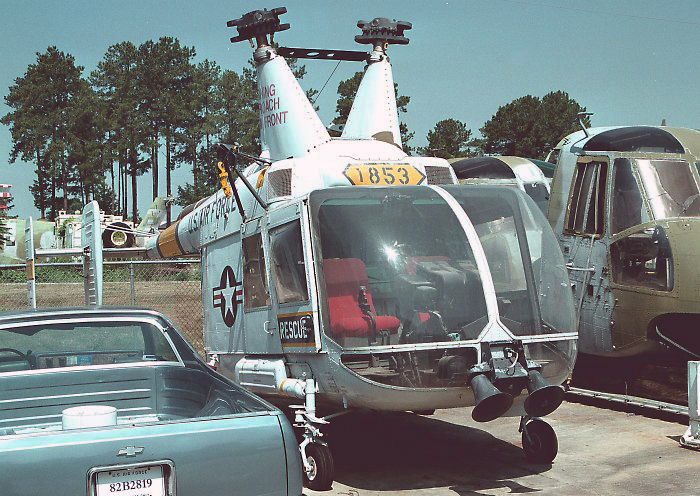 Warner-Robins AFB, GA Museum (depot) , 18 May 2001 (photo by Johan Ragay)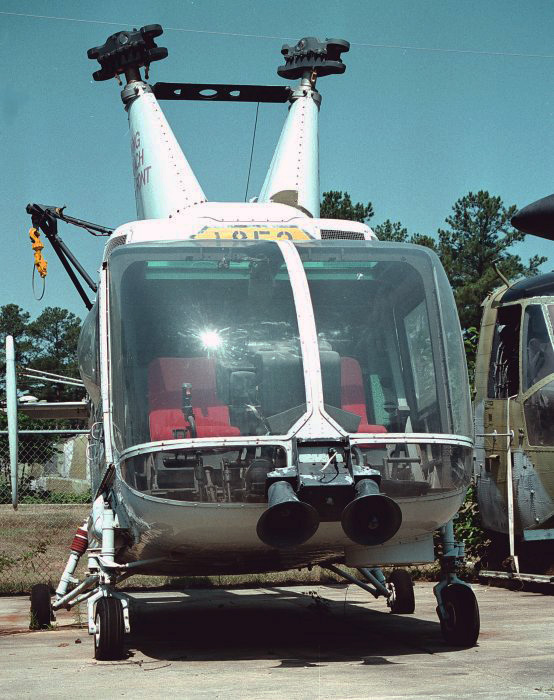 Warner-Robins AFB, GA Museum (depot) , 18 May 2001 (photo by Johan Ragay)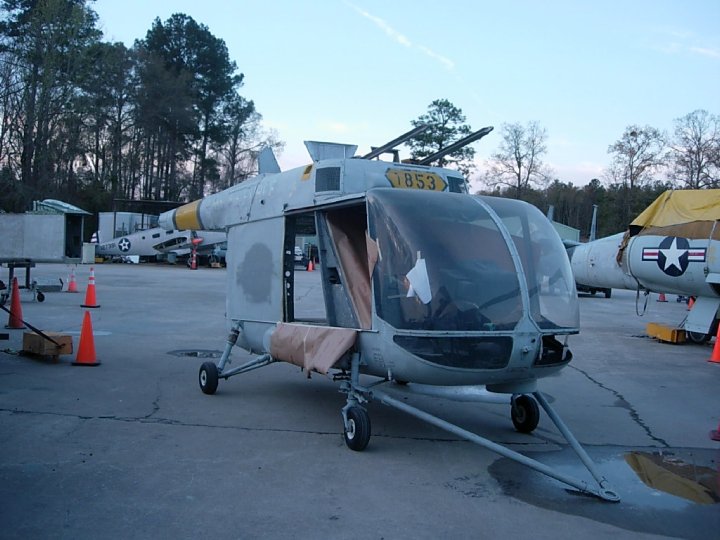 8-1853 undergoing restoration , Museum shop March 2010, photo by Erwin Ross (Museum of Aviation)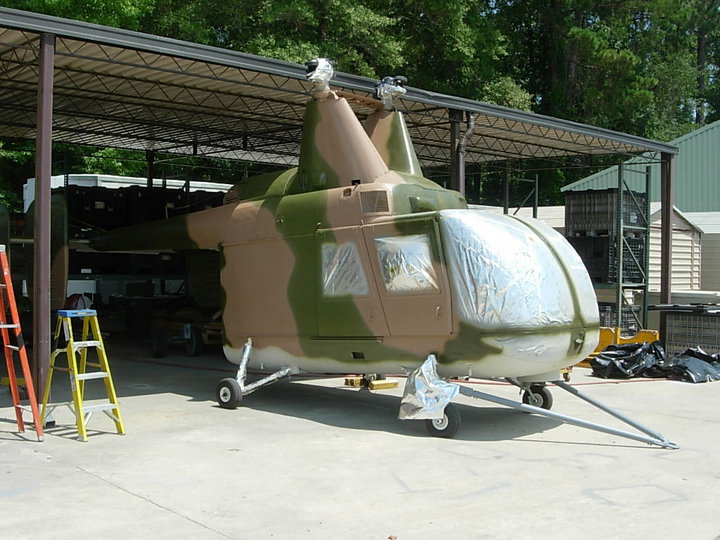 58-1853 undergoing restoration , Museum shop June 2010, photo by Erwin Ross (Museum of Aviation)
XXXXXXXXXXXXXXXXXXXXXXXXXXXXXXXXXXXXXXXXXXXXXXXXXXXXXXXXXXXXXXXXXXXXXXXXXXXXXXXXXXXXXXXXXXXXXXXXXXXXXXXXXXXXXXXXXXXXXX

Museum of Aviation , Robins AFB, Warner Robins, GA
During 2010 HH-43F 58-1853 was taken inside the restoration hangar and was repainted in camouflage scheme and received serial "81845".
The work was finished in Oct 2010. That month "81845" was placed on inside-display as part of the collection dedicated to the Vietnam War.
According to the Museum it was marked as 81845, an HH-43B assigned to DET.1, 38th ARRS that crashed near Phan Rang AB, Vietnam
on October 10, 1968. All five crewmembers were killed. The pilot was originally from the state of Georgia.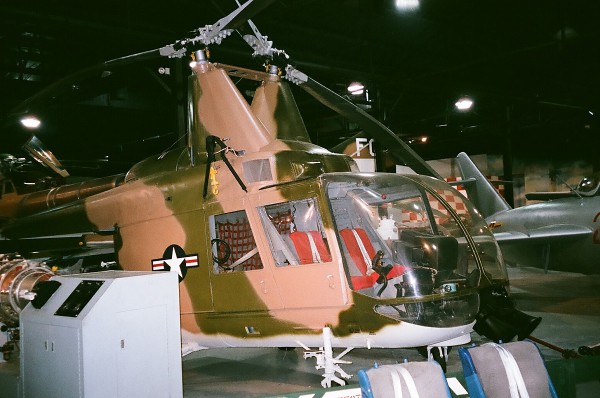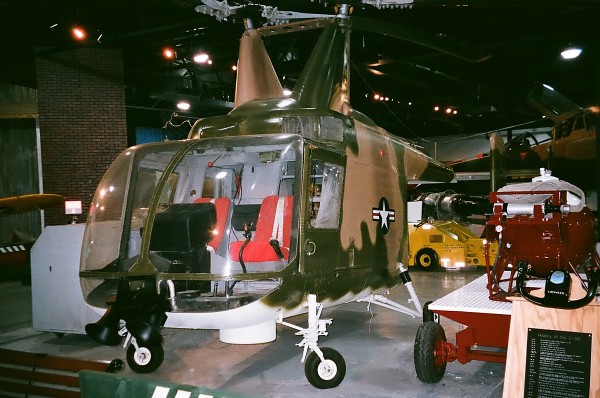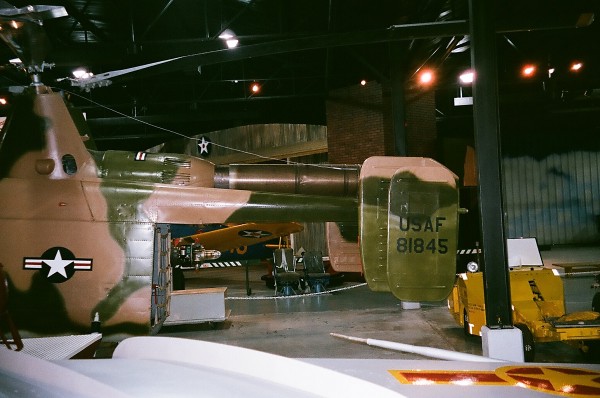 all photos taken by John Vadas on 15 Feb 2011

last update 25/04/2016