OH43D-138101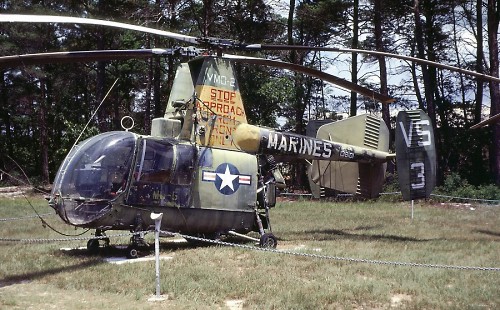 OH-43D 138101 during July 1977 at NAS Pensacola, FL , photo by Mr. Ciacomini - coll. Ragay
XXXXXXXXXXXXXXXXXXXXXXXXXXXXXXXXXXXXXXXXXXXXXXXXXXXXXXXXXXXXXXXXXXXXXXXXXXXXXXXXXXXXXXXXXXXXXXXXXXXXXXXXXXXXXXXXXXXXXXXX
Hubbard, OR :

Lenhardt Airport, owned by Mr. Jack Lenhardt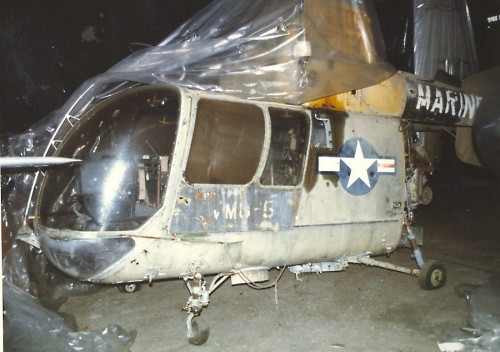 138101 in Mr. Jack Lenhardt hangar, Hubbard, OR about 1983 (photo by Mr. Lenhardt)
HOK 138101 was on display at NAS Pensacola, FL. When restoration was needed, Mr. Jack Lenhardt was contracted and the airframe was transported to Hubbard, OR (about 1983).
NAS Pensacola, FL :

It was transported back to NAS Pensacola , FL and was put on display inside the Museum hangar :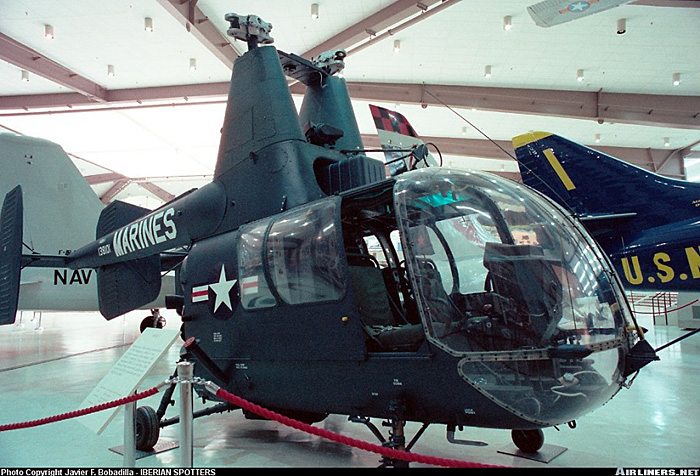 photo Apr 1988 by J.F. Bobadilla , with permission copied from Airliners.Net website
However , after a few years it was decided that there was no need for the aircraft in this Museum. See this webpage .

Hubbard, OR :
Early 1991 the airframe travelled one more time to Hubbard, Oregon and was repainted in U.S. Army colors. It found a place in the Museum at Ft.Rucker .
The US ARMY loaned HOK 129835 from the US MARINES during a six-month period for tests (it arrived at Ft. Rucker, AL on 25 October 1956)

The following photograph was taken by Mr. Lenhardt close after the restoration was completed in 1992. The location is Lenhardt Airport, OR.
XXXXXXXXXXXXXXXXXXXXXXXXXXXXXXXXXXXXXXXXXXXXXXXXXXXXXXXXXXXXXXXXXXXXXXXXXXXXXXXXXXXXXXXXXXXXXXXXXXXXXXXXXXXXXXXXXXXXXXX
Ft. Rucker :

The following pictures were taken by John Vadas on 18 September 2007 in a storage building close to the Ft. Rucker Museum. OH-43D 138101 is staying here for quite some time in "deep storage" . It still is in perfect condition and looks great (except for a thick coating of dust......). There are no future plans for display.
I like to thank John Vadas - and the Director of the Museum - for being able to present these pictures here.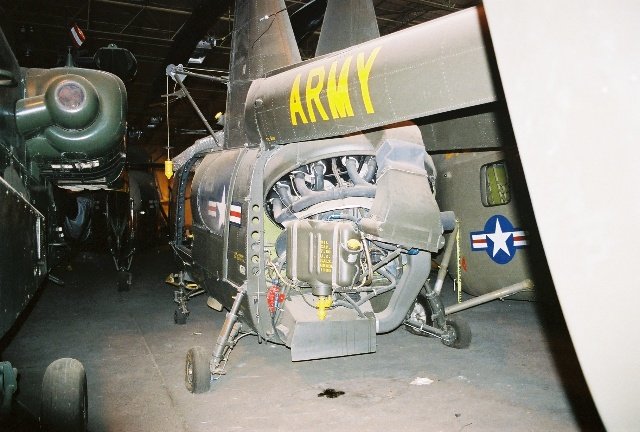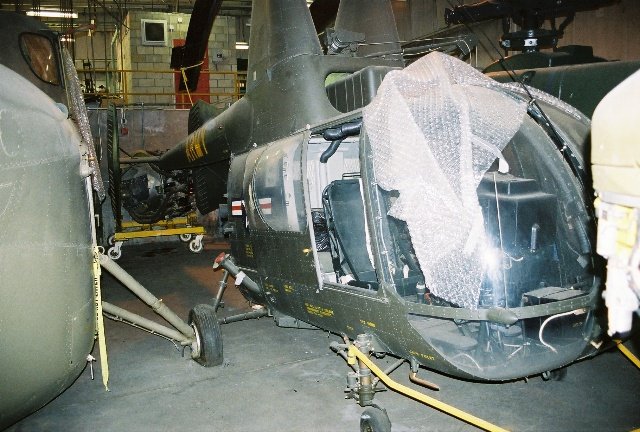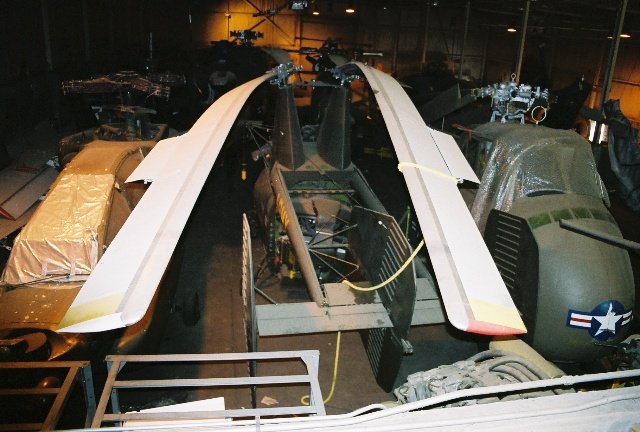 last update 25/04/2016