HIRANsite14A
The following photographs were taken at HIRAN site #14 by the co-pilot Mr. David Glick and by Mr. Jim Sever who was stationed at #14 as a HIRAN Operator for 5 month and witnessed the crash.
I like to thank Mr. Glick and Mr. Sever for being able to use these very unique pictures.
HH-43B 59-1567 crashed on site #14, elevation 12,000 ft on 2 February 1965.
Captain David Glick remembers the crash as follows :
" I was sitting in the copilot's seat. This was my very 1st day in country and the pilot was introducing me to the site. Quite an introduction".
"We had picked up a replacement radio operator and were ferrying him and his equipment to the site. There was no sling load. As we approached the site, a cloud blew in and covered the site so we flew away and tried again when the cloud cleared. But again another cloud came in and blocked our view of the site. The pilot decided to fly in close to the mountain and, with the help of ground effect, hover up the mountain side, under the cloud, and into the site. We had started up the mountain side when a gust of wind blew away our ground effect and the helicopter settled with the blades striking the mountain in front of us. As there was a huge drop off to our side, the pilot immediated dumped the helicopter on its side to prevent our going over the drop off .
There was still sufficient control of the aircraft for the final maneuver of firmly planting it on its side ".
"No one was injured and, as I recall, we removed the engine and transmission and took them off the mountain. The airframe was left and is still there as far as I know".
"....there really was no time for fear. I recall dissapointment that we lost a bird".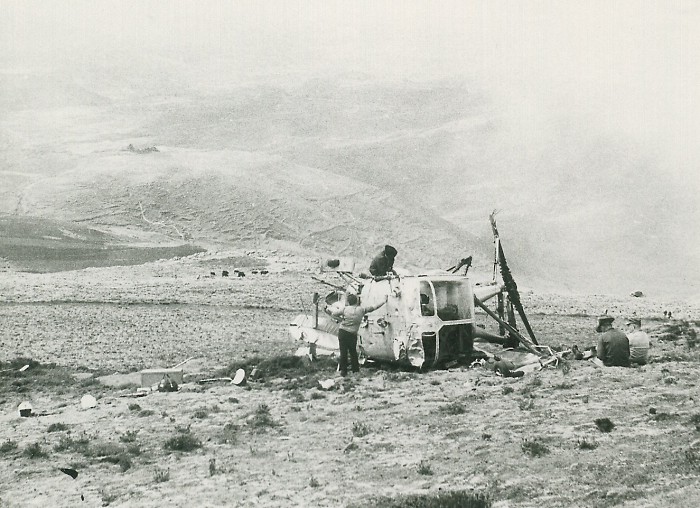 credit for these two pictures goes to Mr. David Glick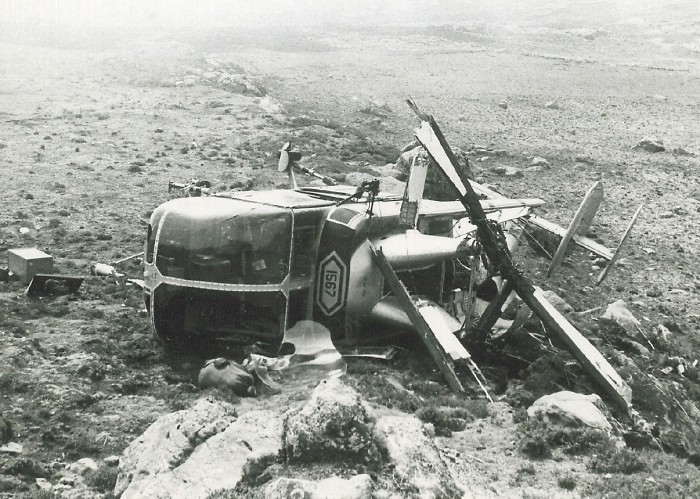 credit to these two pictures of HIRAN site #14 goes to Mr. Jim Sever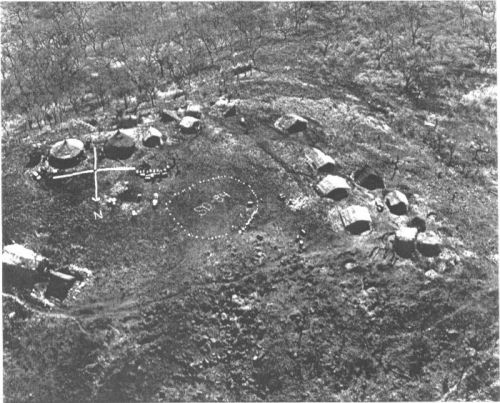 This picture shows the call sign for HIRAN Site #14 : SD 84
Mr. Sever stated : "We always added 70 to the site number to come up with our call sign. The "SD" is for Sheepdog, so the call sign would be "Sheepdog 84".
Further comment : "I was also on Site #2 and #4. I don't have any photos to help out on them. I spent two tours over there, 6 months each. Site 14 was the longest and did a job on me as it was so high in elevation and sure was lonely with only two of us. I can feel for the crews on the ISS (Space Station) for visitors."
update 02/04/2016