3.9 Williams AFB, AZ - 3525th PTW - DET.16, WARC
H-43A 58-1836 and 58-1839 were both delivered from Greenville, MS on 28 Oct 1960.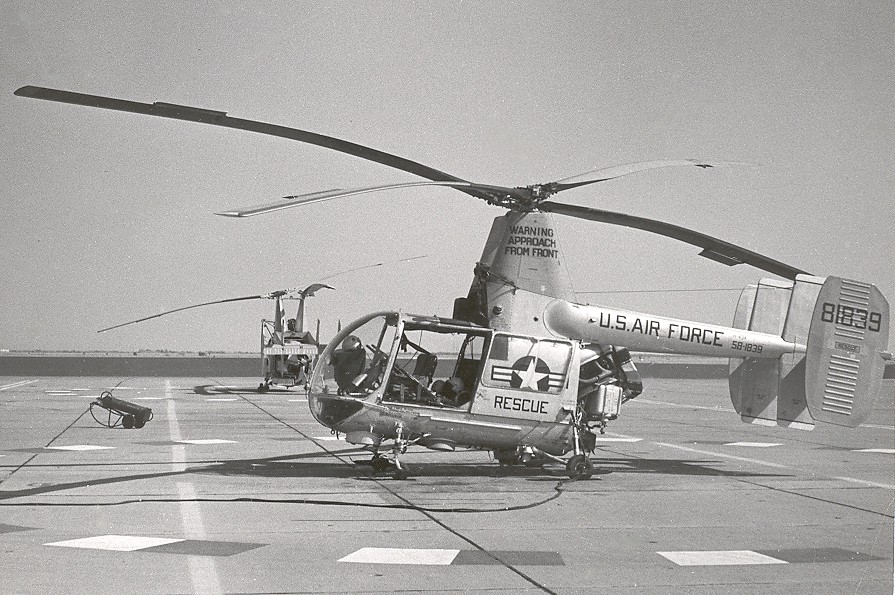 58-1839
3.9.1 "Old Friends"
Capt Clifford E. Brandon of Det 16, WARC, Williams AFB, Ariz., recently (ca. mid 1964) logged his 1000th-hour in Kaman helicopters. He also has a unique relationship with one of the aircraft manufactured by the company.
On 02 July 1959, Captain Brandon accepted H-43A 58-1839 at the Kaman facility in Bloomfield, CT, and flew it to Greenville AFB, MS.
In October of 1960 the entire unit was transferred to Williams AFB and the captain flew -839 to her new home.
Then, on 12 Jan 1962, Captain Brandon filed the final flight clearance on Air Force helicopter 58-1839 and flew it to Davis-Monthan AFB for storage (12 Jan 1962).
During her Air Force career 58-1839 flew 271 rescue missions.
(source : Kaman RotorTips issue Oct-Nov64-page 14)
3.9.2 Known crewmembers who have been assigned to this H-43A unit :
3.9.2.1 Pilot Bill Wall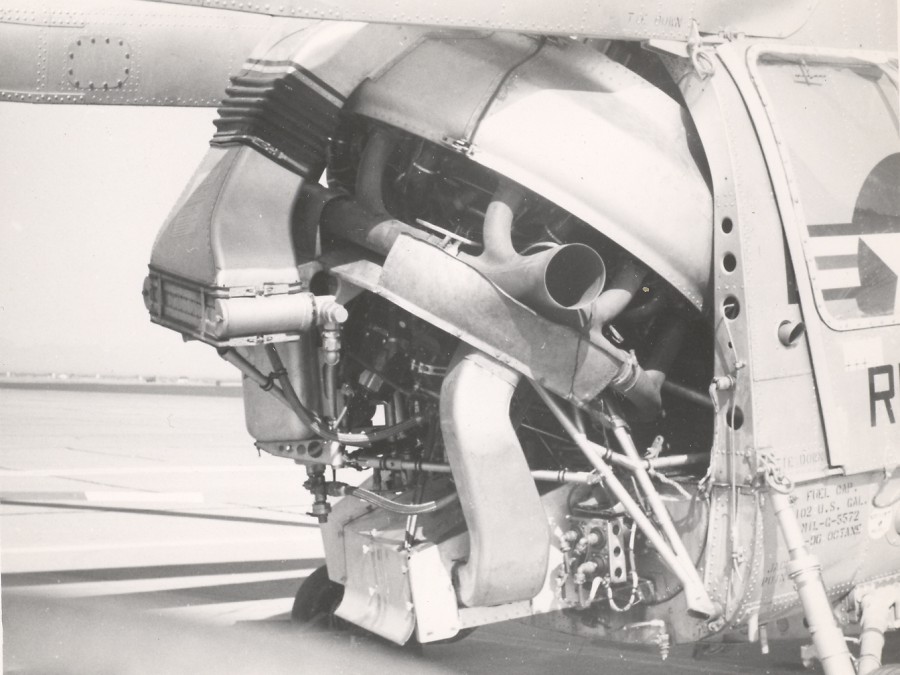 H-43A 58-1839 DET.16, WARC Williams AFB, AZ late 1961 - photo by Bill Wall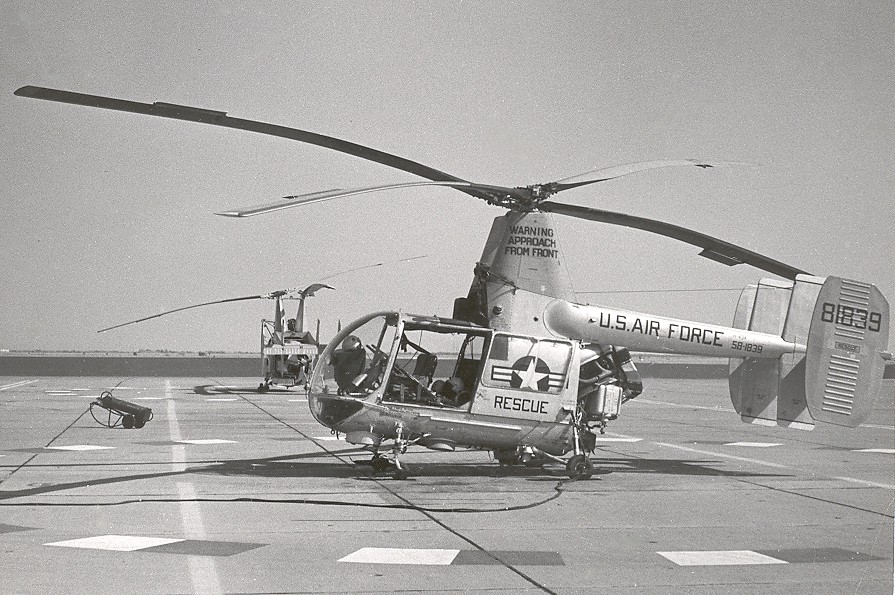 H-43A 58-1839 DET.16, WARC Williams AFB, AZ late 1961 - photo by Bill Wall
3.9.3 Retirement H-43A
Both H-43A 58-1836 and 58-1839 were delivered to MASDC, Davis-Monthan AFB, AZ during Jan 1962
3.9.4 New Aircraft
Two H-43B aircraft were delivered from Offutt AFB, NB on 01 Oct 1961 : 59-1582 and 59-1583
last update 26/02/2019