Out in the bush
OUT IN THE (ETHIOPIAN) BUSH (or : strange places to land a Huskie)
Copyright for the following pictures goes to Mr. John Christianson. I like to thank him for being able to reproduce these interesting photos here.
Sometimes during the HIRAN-support missions there was no proper place to stay overnight. So the pilots decided to land their Huskies in a suitable place between their temporary airstrip and the HIRAN-site. Always they were immediately surrounded by the local inhabitants, such as can be seen in this picture :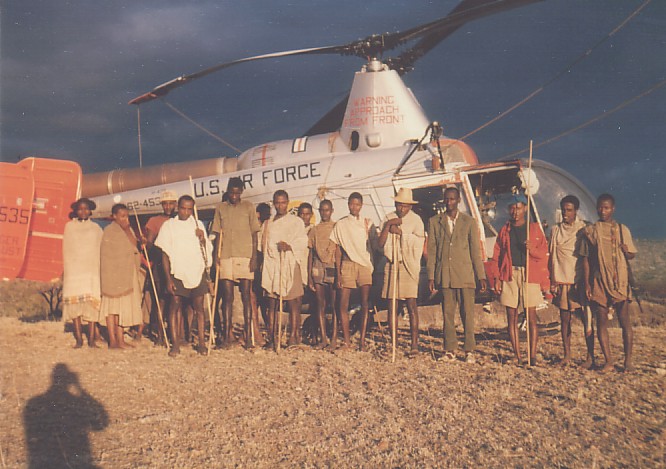 HH-43B 62-4535 of DET.Prov.1 , AARC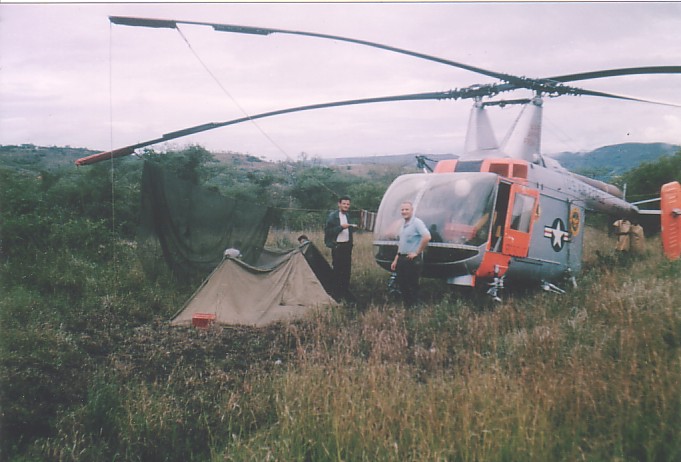 Pilots Dale Dunham (left) and John Christianson, ready for their camp out in the bush ; note the natives in the background (HH-43B 24535). John recalls : "We had spent the previous night at a very dirty, flea-ridden hotel in Jima and we decided that we did not want another night there. So, out in the bush".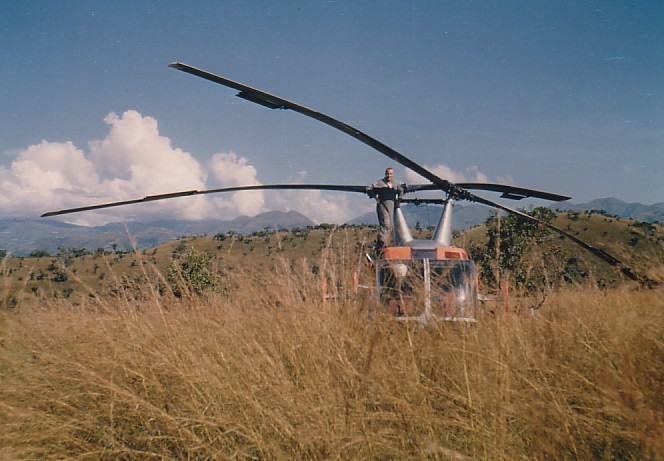 And the next morning, nice weather, the helicopter itself was needed to get proper oriëntation through the tall grass .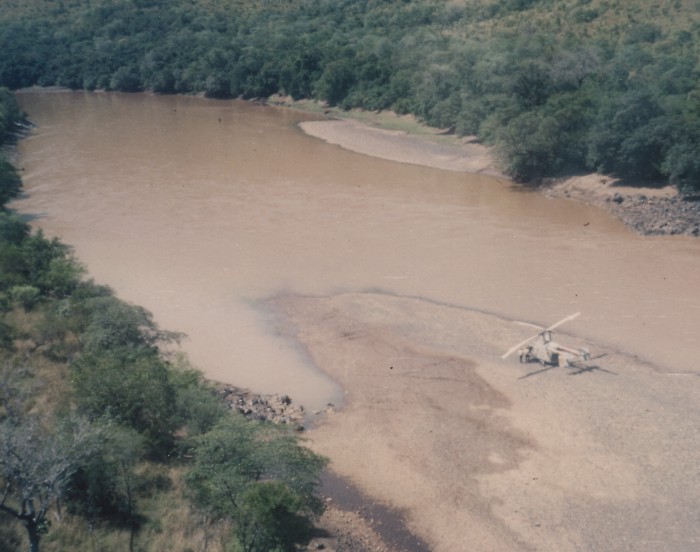 "We landed on the sandbar in the Omo River near the town of Jima, just to take a lunch and to look at hippopotomus in the river".
last updated 02/04/2016