PaveDeuce
Pave Deuce data
| | | | |
| --- | --- | --- | --- |
| FAD #601 | QF-102A | 56-1475 | flew 2 sorties , crashed at HollomanAFB 31 Jan 1975 |
| FAD #602 | QF-102A | 56-1347 | |
| FAD #603 | QF-102A | 56-1400 | |
| FAD #604 | PQM-102A | 57-0870 | flew 3 sorties , destroyed , Holloman AFB ,17 Dec 1974 |
| FAD #605 | PQM-102A | 56-1419 | flew 9 sorties , destroyed , Tyndall AFB , 18 Jul 1975 |
| FAD #606 | PQM-102A | 56-1418 | flew 7 sorties ,destroyed , Holloman AFB ,11 Dec 1974 |
First flight (#1) took place with QF-102A FAD #602 on 10 Jan 1974 at Holloman AFB, NM (a training flight).
First NULLO flight took place on 13 Aug 1974 with FAD #605 (this was flight #133 of the Pave Deuce program).
A NULLO Flight is an unmanned flight , hence a PQM-102A flight.
Previously, ground and flight tests associated with engineering development took place at Crestview, FL. The first flight here took place on 27 Sep 1973 . The program lasted until 20 Dec 1973.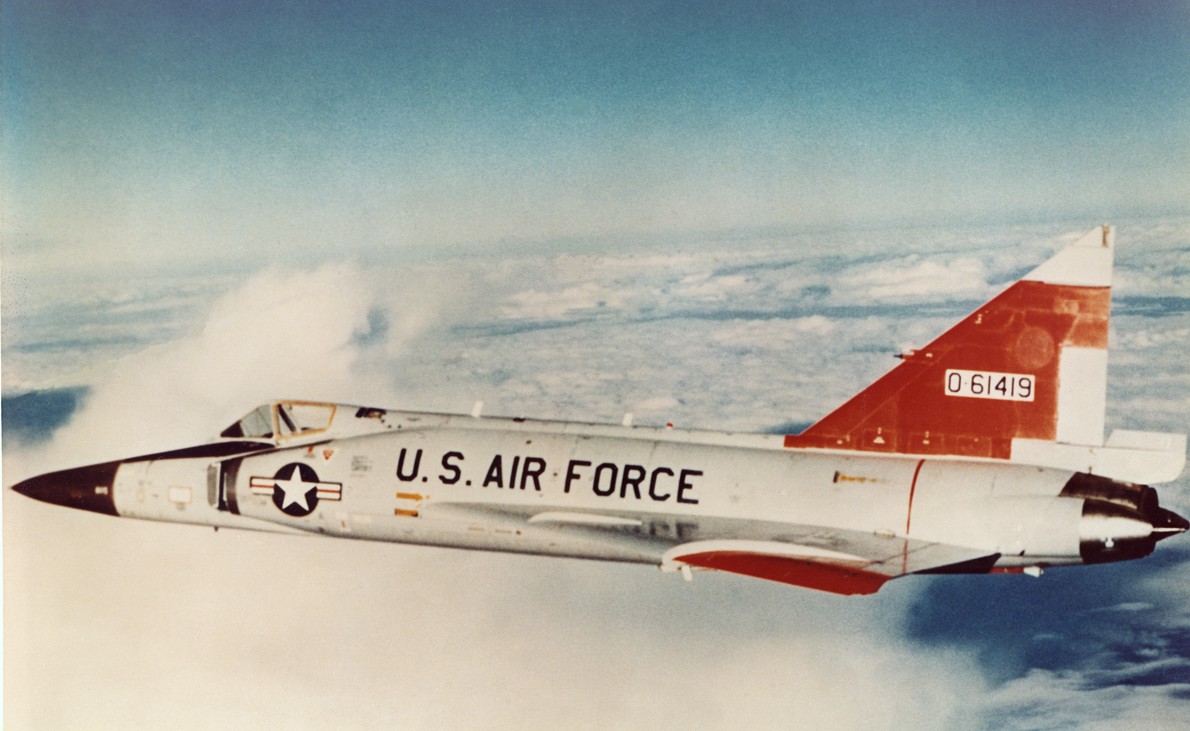 PQM-102A "O-61419" (FAD #605) launched from Holloman AFB , unkn. date ; USAF photo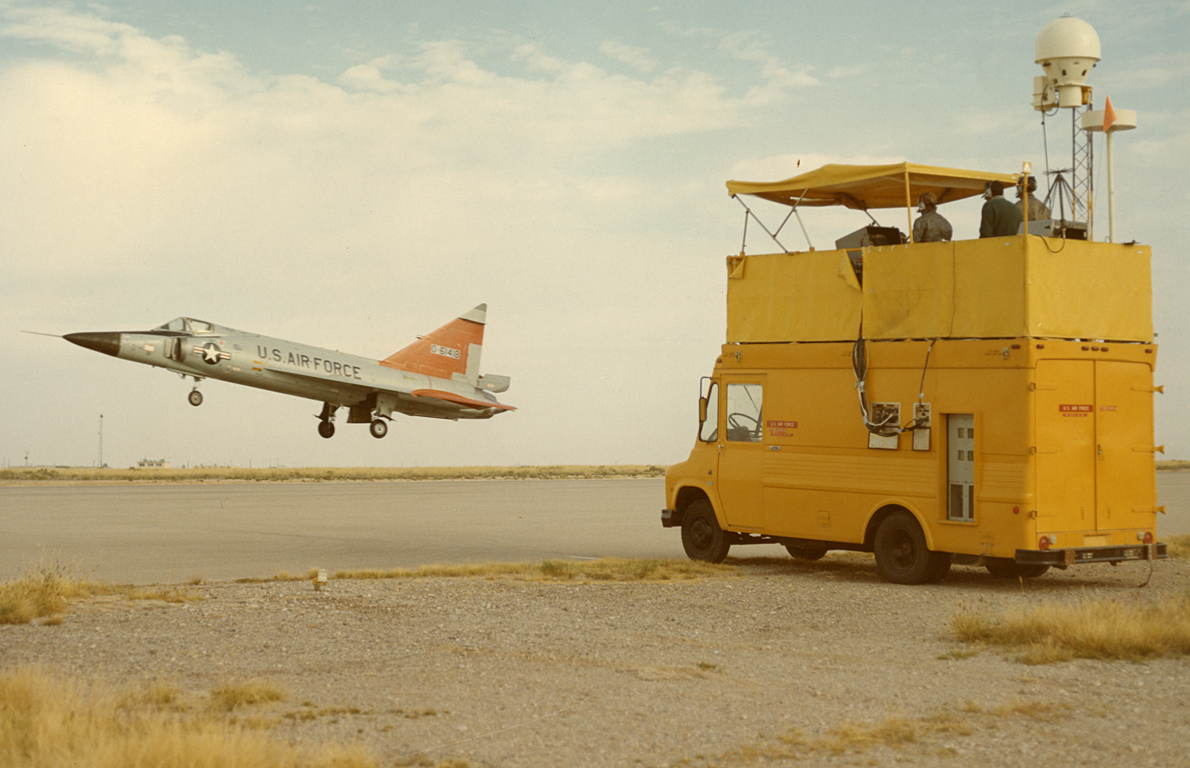 PQM-102A "O-61418" (FAD #606) close before landing of an unmanned (NULLO) flight at Holloman AFB, NM Sep-Dec 1974 , USAF photo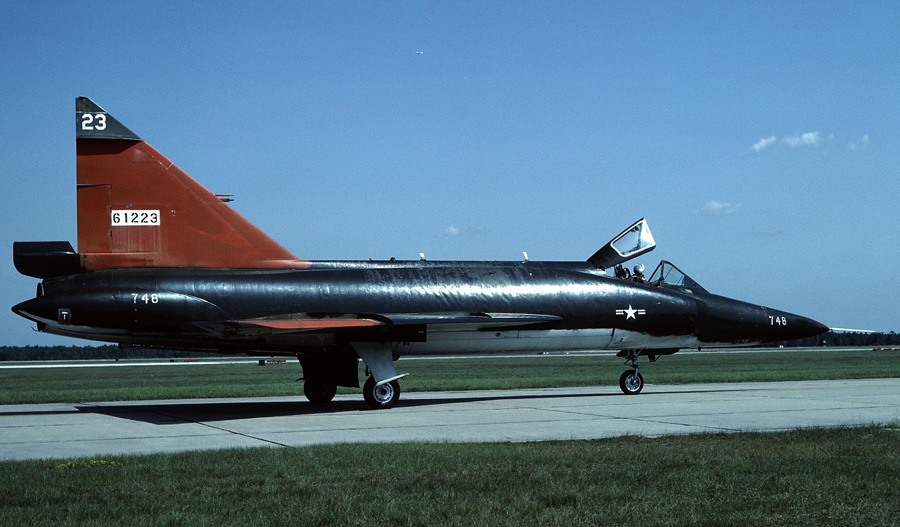 56-1223 FAD #748 PQM-102B, deconverted to "QF" status returning from a mission , Tyndall AFB, FL Nov 1982 , photo coll. Ragay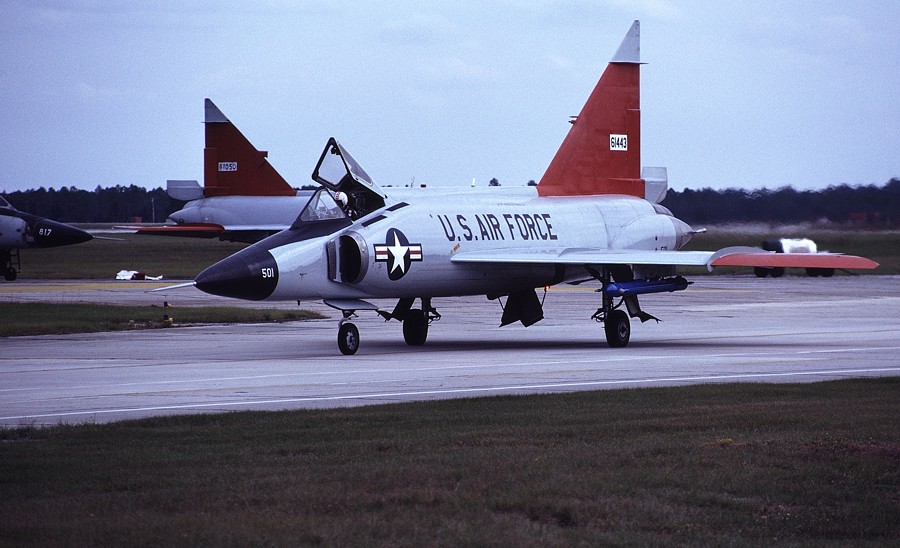 56-1443 FAD #501 QF-102A departing for a mission, Tyndall AFB, FL on 19 Oct 1982 ; photo by L.B. Sides, collection Ragay
last update 16/01/2018